Thirty plus years experience as a guide on Lake Eufaula
Billy Darby's Guide Service is a professional guide service that has you, his client's, best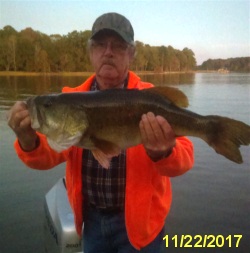 interest in mind. Whether it's BASS, CRAPPIE or HYBRIDS that you want to go after, Billy has the right combination to make your trip the most enjoyable time you have ever spent on the water.
Depending on the type of guided trip, Billy uses either his fully loaded Ranger bass boat with all the newest Humminbird electronics. A boat that is very comfortable, safe & roomy, and takes rough water like a dream. He can accommodate up to three bass anglers. Or Billy also has a 22 ft. pontoon boat that has been modified especially for guided outings. This boat is great for corporate trips, groups and family outings.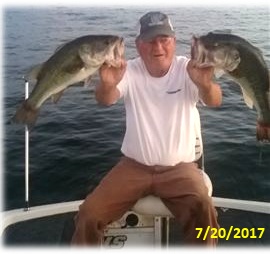 Whether you're a novice or an "old pro", you can rely on the guide service that is qualified to meet your needs and has your success as top priority.
Billy has guided for more than 30 years on Lake Eufaula. He has planted many brush piles and fish attractors to help assure his clients of having a successful day on the lake. He utilizes the most modern Humminbird electronics and other technology to help him locate those big schools of hybrids, bass, and crappie.
Billy has personally caught over 100 8lb.+ bass on Lake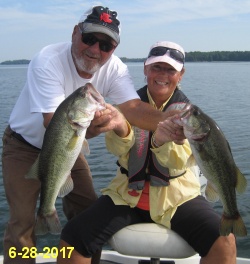 Eufaula and refers to the lake as the "Land of the Giants". He has also had numerous pre-tournament trips for pros and semi-pros that have finished high in tournament standings.
Click on Billy's email link or give him a call today to set up your next guided trip on Lake Eufaula. It will be an experience that you won't forget.